Upgrade Your Narre Warren Property with Timber Decking
Adding value to your Narre Warren property has never been easier. With flexible custom-design options, make the most of your outdoor space by adding a pergola, carport or timber decking. Our team can help you create an environment with purpose.
Pergolas: Bringing the Inside, Out
If you're looking to create an entertainment area, a pergola can help make a designated space for outdoor dining, barbeques, events, parties and more.
Adding protection from the sun and elements, these structures can be added onto existing architecture or even stand alone. With a greater sense of privacy, this can be an excellent space to create a small herb garden, lounge, or designated entertainment area for anyone in Narre Warren.
With an array of landscaping and decor arrangements to suit your lifestyle, these are an accessible investment that can help you maximise your living area and bring the indoors out. With the added benefit of upgrading your Narre Warren property in the event you choose to sell, future buyers will be able to reap the benefits of this infrastructure that adds great value to your home.
Designing custom timber projects that cater to your budget and needs, our Narre Warren team can help survey your property, apply for building permits where needed, and create an outdoor living area that meets your vision.
Verandahs: Keeping You Safe & Dry
If you need extra space to support your lifestyle, or are looking for added protection from the elements, verandahs are a worthwhile investment. Best of all, they're perfect for adding extra market value to your property, as these features are a highly sought after aspect in the house buying process.
Extra outdoor spaces can help increase your storage capacity, add entertainment and lounging areas, and give additional protection from the sun and rain. Why not consider speaking with our team today about the type of build that will best suit your property?
Accommodating different budgets, deadlines and property allowances, our Narre Warren team are flexible, knowledgeable and friendly. We can help you decide what type of add-on is best suited to your place.
Specialising in timber decking, verandahs and carports, our family-operated business has over 10 years' experience putting these together.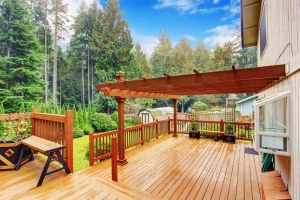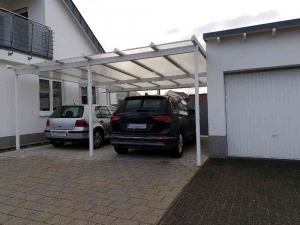 Timber Decking: Enhancing your Entrance
If you're looking to create a more attractive, functional entrance to welcome guests into your home timber decking is a great option.
We know every family will have a different budget, with various wants and needs. Our specialists can speak with you about the most durable, sustainable and affordable solutions to help you get the best out of your space. We appreciate that these structures are often an investment build and want to ensure that we are helping to add to the value of your home.
Carports: Extra Space for Storage
Need extra storage space? Carports are an excellent solution for protecting your car from the elements while also providing additional storage.
Covered areas can also be convenient spaces for alfresco dining. By helping to expand the size of the liveable and usable areas at your place, carports can keep both cars and people protected from the sun.
Knowing that some councils will require planning and permit approval before you start your build in Narre Warren, our in-house team can help you navigate the ins and outs of carport planning to make sure everything is compliant and approved.