Verandahs That Enhance Your Berwick Home
Installing a verandah to help create an outdoor living area at your Berwick property has never been easier. With flexible, custom-designs catered to your individual needs, the Addon Pergolas team can help you create a place with purpose while also increasing your home's market value.
Pergolas: A Stylish Way to Welcome Your Guests
If you're looking to create an outdoor entertainment area to support your lifestyle, a pergola can help to establish a designated place for alfresco dining, barbecues, events and parties.
With added protection from the sun, wind and rain, these are an accessible way to add to existing architecture or create stand alone entertainment area. With an added sense of privacy and purpose, this is an excellent way to free up indoor space, as well as creating a space well suited for gardening projects, landscaping, lounging and more.
With an array of set up arrangements available to suit your lifestyle, pergolas are an accessible way to bring the indoors out, helping you maximise your living areas. With the added benefit of upgrading your property and adding market value, future buyers will be able to reap the benefits of your unique project and build.
Custom-designed and catered to your budget and needs, our Berwick team can assess your property, help apply for building permits where needed and tailor a solution to design and create the space of your dreams.
Verandahs: Protection from the Elements
If you're looking to support your indoor-outdoor lifestyle, or want added protection from the rain, verandahs are an excellent, long-term investment. Giving you the additional room needed to entertain and relax outside, these are a project that can help add market value to your place.
Creative outdoor spaces can help increase your household storage capacity, entertainment and lounging areas while also providing additional protection from the sun and rain to the most important people in your life. If this sounds like something your property needs, consider speaking with our team about what type of set-up would best suit your home today.
Specialising in timber decking, verandahs, carports and pergolas, reach out to our experts in Berwick to get started on surveying your property and designing the project of your dreams today. We have over 10 years' experience, so you can be sure that your dreams are in good hands.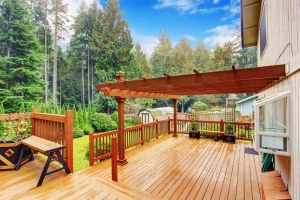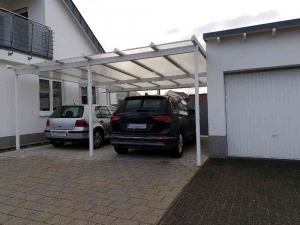 Timber Decking: Expanding into the Outdoors
If you're looking for a better way to welcome guests, timber decking can be a sustainable, durable option to increase your home's functionality and aesthetic.
We know each family will have different budgets, with different wants and needs, so our in-house specialists can speak with you about the most affordable options to get the best use out of your space.
Timber decking can be a valuable investment for your Berwick property, so we want to ensure that we add to the value and marketable qualities of your home, should you decide to move on or sell.
Carports: How They Upgrade Your Home
Carports are an excellent solution for protecting your car and belongings from the elements, while also providing extra storage, and creating additional areas where you can entertain. By helping to expand the size of your living space with or without adding on to existing structures, carports can help you stay dry and keep people – and things – out of the rain.
Knowing that some councils will require planning and permit approval before you can start, our in-house team can help you navigate the ins and outs of carport planning to make sure your project stays compliant and gets approved.