Jazz up your Beaconsfield home with a pergola
You don't need to invest in significant renovations to breathe new life into your Beaconsfield property. Adding a deck, verandah, pergola or even a carport is an affordable way to transform your home and improve your lifestyle.
Addon Pergolas has a proud history of creating the best options for Melbourne residents. We are available to design and construct personalised solutions for your property. We'll create a striking addition to your property where you can entertain, spend time with your family or relax in style with nature as your backdrop.
Pergolas are a cost-effective way to enhance your property
Pergolas are the easiest and most effective way to liven up any yard and bring your outdoor spaces to life. Their design is inspired by the Italian Renaissance, using simple beams and a roof to create a space. Here you can enjoy family time, entertain guests or relax on your own, all while being close to nature.
The best thing about a pergola is that they can be built in different shapes and sizes, constructed using a wide range of materials and designed to suit any landscape or your tastes.
The Addon team of specialists work with you to develop a solution that suits your needs and your Beaconsfield property, all while meeting your budget.
Custom verandahs – the great Australian dream
Has your family started to outgrow your Beaconsfield home? Creating more space does not have to mean costly renovations and additions to your property. The humble verandah gives you the extra space you need at a fraction of the price.
Ever since the construction of the first homes in Australia, a verandah has been an essential component. Sitting outside on your verandah is the perfect way to enjoy the Aussie outdoors, create more living space at your Beaconsfield home and increase the value of your property.
Choose from a simple verandah at the front, rear or side of your premises, or go for the complete all-around option. You can relax, host gatherings and parties – there is no limit to what you can achieve with your custom designed verandah.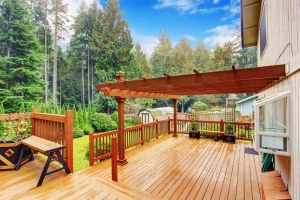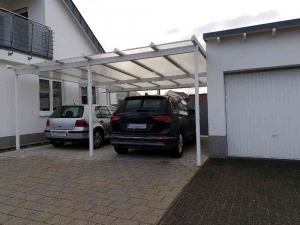 Quality decking solutions for your yard
Timber decking is a highly versatile way to spruce up the yard at your Beaconsfield property. Adding decking to your yard creates a flexible space where you can host parties, build a place for children to play, install deckchairs to soak up some summer sun or create an ideal environment to relax while being close to nature.
Addon Pergolas customises solutions specific to your needs. We are your local decking experts in Beaconsfield, and we'll work with you to create truly personalised solutions. We only use quality timber, and our workmanship means that your decking will stand up to the elements and look great for years to come.
Thinking about an installation for your home? For more information on our pergola, verandah, carport and decking solutions, contact our team today.
Protect your vehicles with a carport
A quality carport protects your cars at an affordable price, while also acting as a functional extension of your Beaconsfield premises.
The harsh sun, wind, rain and hail can all cause damage to your cars, trucks, boats and other vehicles. Carports are a great way to protect these, while adding value to your home at the same time. A carport also provides you with a place for additional storage and include other elements like a workbench, space to store your tools, a place for your bicycles and other objects that can clutter up your home.
Another side benefit? The next time you have a birthday party or other gathering that gets washed out, a carport makes the ideal backup plan so you can carry on with your celebrations.