Add functionality and appeal with our pergolas for Officer
Are you limited on space in your home? Would you like to make the most of the land you have available to entertain and relax?
Our expert design and construction team are available to assist all Officer homeowners to get the most out of their property without the premium price tag. We specialise in pergolas, verandahs, decking and carports, and can create customised options that are perfect for your needs.
Create better lifestyle opportunities with the best quality constructions available to meet your budget and requirements – all through our expert-driven services.
Pergolas
Outdoor entertaining is becoming more and more popular. A pergola gives you a classy space to enjoy company while being close to nature. Installing one adds a new dimension to your yard and helps solve several issues.
Pergolas are the perfect place to entertain guests, relax with your family or by yourself, with your favourite book and drink. These offer many other benefits, including:
Improved aesthetics: A pergola instantly breathes new life into a bland yard and can also be used to block out any sights you wish to screen out.
Added protection: Enjoy your yard without risking sunburn or being drenched by rain – both of which could occur on the same day with Beaconsfield's erratic elements (thanks, Melbourne).
Peaceful serenity: Be close to nature while enjoying creature comforts like an outdoor lounge.
Do not settle for a cookie-cutter design. Our team creates personalised pergolas for you and your family that add beauty, function and value to your property.
Verandahs
The classic Aussie staple is the perfect place to relax and unwind after a hard day's work. Ever since colonial times, the great Victorian home has always included a verandah – which provides the best of both worlds when it comes to indoor and outdoor living.
You can select from a variety of options, including enclosed or open verandahs, side, front or rear solutions. Perhaps you'll choose the grand wrap-around verandah, which transforms the average home into a homestead.
Some of the immediate benefits you can expect from a classic timber verandah include:
Adding value to your property
Increased floor space and living areas
A shield for your main living areas from the elements and street noise
Reduced heating and cooling expenses
How you decorate your verandah is limited only by your imagination. Contact Addon Pergolas to transform your Officer home today.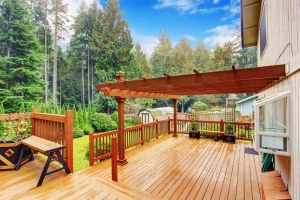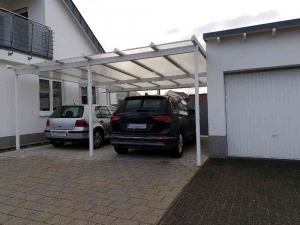 Timber Decking
There are many forms of decking, and our team can assist you with any customised option to suit your home. These designs are the perfect way to enjoy some fresh air while entertaining friends, especially when sitting beside the pool. It also provides the ideal space for family gatherings, parties and barbecues.
Decking is the most cost-effective way to transform your Officer home, but affordable does not mean cheap. Addon Pergolas takes great pride in every decking job that we complete, using the best quality timber and treatments so you can enjoy your deck for many years to come.
Speak to our team about the options available. We'll custom design the perfect solution that matches your property and lifestyle.
Carports
Melbourne's unpredictable weather means it is vital to keep your vehicle undercover when you are not driving. A snap hailstorm or other serious weather can cause damage to your vehicle, not to mention what it can do to your insurance premiums.
A modern carport protects your vehicle from the elements, including fading from the summer sun. Best of all, a well-designed carport made from quality timber matches your property and looks aesthetically pleasing.
Addon Pergolas takes the time to work with our clients and design a personalised carport that looks fantastic, stands up to the elements and provides protection for your vehicles. It is a more cost-effective way to protect your vehicles than an enclosed garage (which aren't suitable for every property anyway).
You can use your carport for a range of purposes, including installing a workbench, storing your tools, bikes, or other recreational equipment, and much more. Additionally, quality carports improve the visual appeal of your Officer home and adds value to the selling price if the time comes to move.
For all of your pergola, verandah, decking or carport needs, give our team a call. We can design and construct the perfect option for your property at the best possible price.