Timber Decking, Pergolas Berwick, Endeavour Hills, Cranbourne, Officer, Pakenham , Rowville, Clyde & Melbourne
Professionally Built Pergolas Loved by People Throughout Melbourne
At Addon Pergolas, all of our efforts are put into achieving the highest quality solution for every individual outdoor project we work on. We proudly use only the most premium products to achieve a premium result on your new carport, pergola, verdandah or decking. Based in Narre Warren, we work all over Berwick, Endeavour Hills, Beaconsfield, Pakenham, Cranbourne, Rowville and Dandenong.
Addon Pergolas are members of HIA and qualified as a registered builder. Book your free quote with us today to see why so many people throughout Melbourne trust us with their outdoor space.
Our Services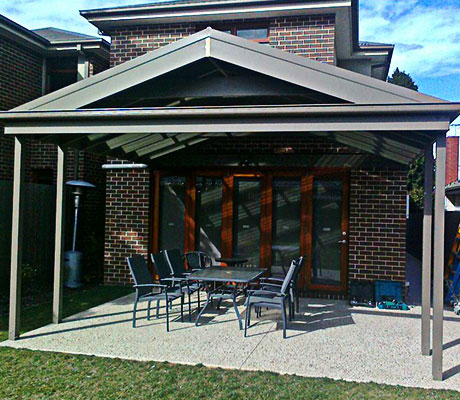 Pergolas & Verandahs
Addon can design and construct a Timber Verandah & Pergolas to create an outdoor entertainment area at your home. We use Merbau, Spotted Gum, Treated Pine or a timber of your choice.
Addon can design and construct:
Verandahs with Flat Roofs, Pitched Roofs, Double Pitched Roofs
Verandahs with Dutch Gable Roofs or Laserlite (polycarbonate)
Pergolas with shade cloth
Pergolas with shade battens
Pergolas to accomodate ferneries
Pergoals for an entertaining area
From Timber Pergolas to Decking and Carports – We're the Pergola Builders to Choose in Melbourne's East
Here at Addon Pergolas, we love creating beautiful, comfortable, long-lasting outdoor spaces that Melburnian's love. That's why we offer a huge variety of design options, including timber pergolas, verandahs, carports and decking's. On top of this, we are committed to helping bring your outdoor vision to life, so we are always happy to custom-design an option based on what you have in mind.
If you're wondering "who are the best pergola builders near me?', look no further than our incredible team. We make it easier than ever to get your dream outdoor space throughout areas such as Narre Warren, Cranbourne, Berwick and surrounding Melbourne suburbs.
Simply book your quote with us today by calling 0410 541 253 and speaking to someone from our friendly team.
Offering state of the art decking, carports and pergolas in Melbourne's eastern suburbs
For more than 10 years we have been the pergola builders to turn to for high quality, unparalleled solutions. Based in Melbourne's east, we service a huge variety of suburbs throughout the local area. This includes:
Scoresby
Mulgrave
Knox
Ferntree gully
Lysterfield
Wheelers Hill
Narre Warren
Clyde
Cranbourne
Officer
Berwick
Beaconsfield
Pakenham
Endeavour Hills
Rowville
No matter the size of your outdoor area, or your vision for what you want it to look like, our team can ensure your dream is brought to life. Our verandah, carport, decking and pergola builders are experts in creating timeless, custom outdoor areas for those who want to add style, comfort and personality to their homes. Not only is this the perfect way to entertain guests or spend time with family outdoors all year round, but it adds lasting value to your home.
Why choose our team to upgrade your outdoor space?
A quick Google search for 'pergola installation near me' will provide plenty of options throughout Melbourne – but none match up to what we do here at Addon Pergolas. We are proud to be a name that Melburnian's trust, building a reputation for quality, professionalism and exceptional customer service over the past 10 years. Our unwavering commitment to delivering state of the art verandah, carport, decking and pergola installations is second to none. We set ourselves apart from the pack by focusing not only on giving you a beautiful outdoor area, but also making the entire process as easy as possible.
Our team of friendly professionals ensure you are informed every step of the way as we design and construct your beautiful new pergola, verandah, carport or timber decking. Built to add lasting comfort and value to your home, there is simply no better team to trust with your space than Addon.
Get your free quote today!
If you're thinking of upgrading your outdoor area, we can create the perfect design to suit your home and needs. Simply get in touch with our team today to begin the process of booking your free, no obligation quote!
What our clients say
Adam was very professional and prompt in his service.
Nothing was a problem and it only took two weeks from drawing the plans
to getting it passed by the council and completing the job.
The finished result was of high quality at a very reasonable price.
We recommend Addon Pergolas for all your renovation needs.
Kind regards,
We live in Berwick and Adam came highly recommended by a neighbour. He did a fantastic job building our 9 X 5 metre merbau decking. He is a genuine, hardworking person, but doesn't take love to have a laugh too. Adam & the team delivered the project on time and on budget. It looks amazing!! Thanks Adam & the team at Addon Pergolas.